Purshall Farm, Purshall Green, Rushock, Droitwich WR9 0NL ~ Mob: 07973 292 701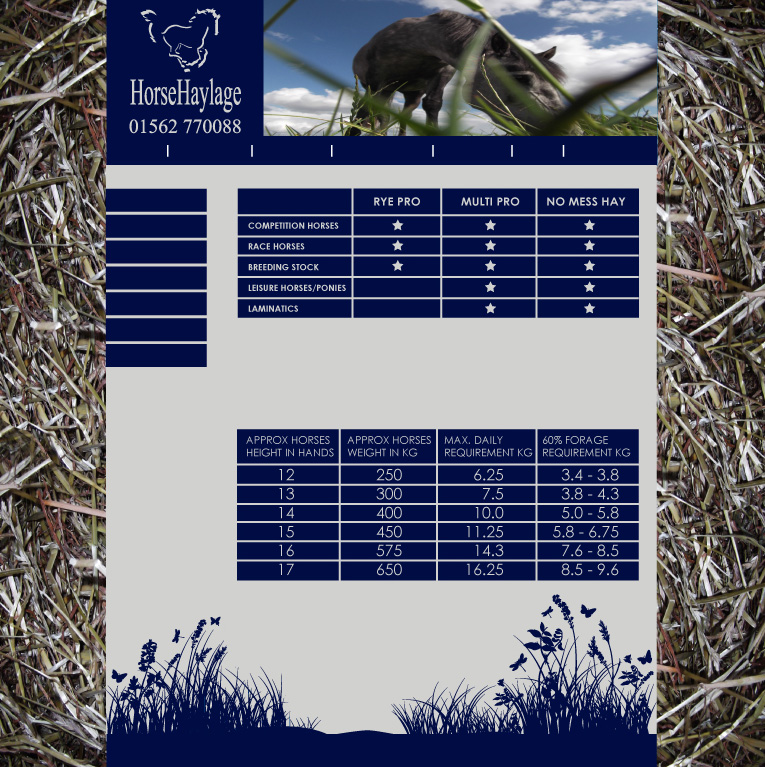 This table is a feeding guide for a horse in light to medium work. As shown below is the maximum daily feed requirements, please remember if a horse is turned out to graze a proportion of the daily requirement will be made up from grass.
Depending on grass quality, grazing length and time of year. All horses in light work can recieve up to 40% concentrate ration. It is important to that a fresh supply of clean water is always available. If a horse is only being fed forage only diet ensure his vitamin and mineral requirements are fulfilled by a broad spectrum supplement.